don't you ever!... ever!... do this to me again.
samjhi tum!
(d'you understand!)
pata hai kab se phone baja raha hoon main! tumne phone kyun nahin uthaya! kitna pareshan ho gaya tha main...!!
(do you know for how long i have been calling! why didn't you pick up the phone! i was so worried...!)
a funny, worried

pause, a silence. what did that say. oh, how much it said... and then almost tenderly, in a tone this matter of fact, angry young man rarely uses, with an urgency...
khushi! khushi, talk to me...
tum theek ho?!
(are you okay?!)


and when she, instinctively, understood the meaning of that

silence

, that tone, he denied it of course, and she let it go without perhaps even noticing what she had understood...
fikar ki baat nahin hai... mera matlab... itna sara kaam baki hai tum achanak kaise jaa sakti ho...
(it's not about being concerned... i mean... there's so much work to be done, how can you leave suddenly!)
right here somewhere was murmuring a call from days later...
mujhe laga...
(i thought...)
do you even know what i'm going through!!
pata ha kitna pareshan tha main!
(d'you know how worried i was!)
mujhe laga ki... mujhe laga maine tumhe kho diya!
(i thought that... i thought that i lost you!)
aur tum yahan! tum yahan cha-...
(and you're here... you're here eating gra-...)
agar uss ambulance main tum hoti toh

??
(if you'd been there in that ambulance

??

)
what if i lost you!
episode 141

two conversations
episode 178 a voice in the night
hello love : a vm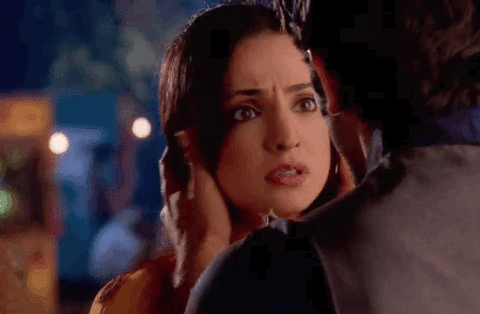 ...............................